Brickyard News
Brickyard Healthcare: A New Era to Further Enrich Our Community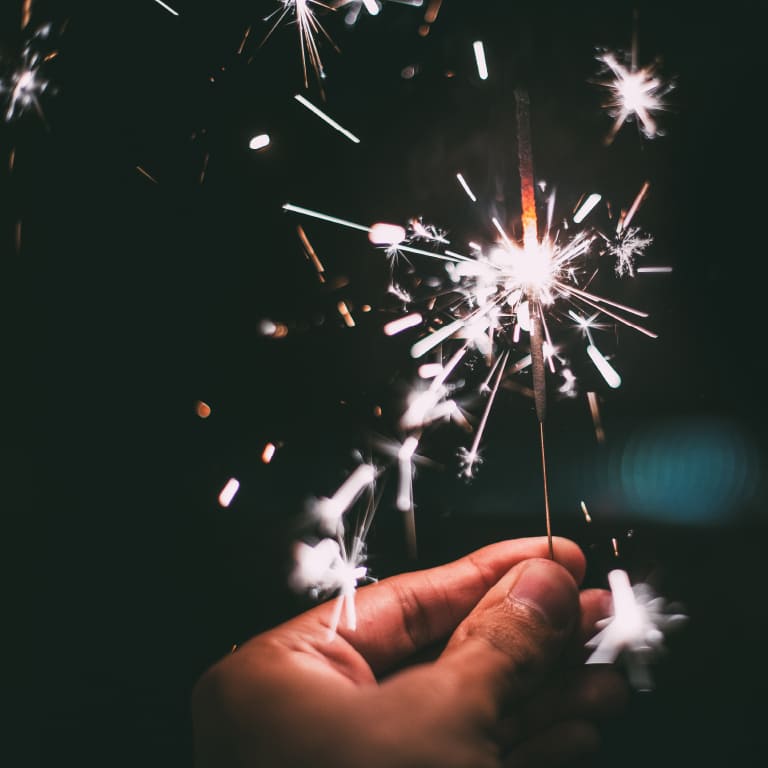 This year, Golden LivingCenters has undertaken a major rebranding that better reflects our regional family of healthcare providers that are rooted in the state of Indiana. Our new name, Brickyard Healthcare, is reflective of our new mission statement, to provide:
"A culture that serves our residents beyond health and safety, connecting the hearts of those who need our care and those who provide it." 
As one of the region's leading healthcare companies, we feel that this evolution will help us more fully serve our residents and their families as well as foster important relationships with hospital partners and caregiving professionals to make the next chapter of life a truly communal, incredibly rich, and rewarding experience.
From Golden LivingCenters to Brickyard Healthcare: Transforming the Face of Short- and Long-Term Care
Our transition from Golden LivingCenters to Brickyard Healthcare is exciting as we move into a new phase of providing the highest quality of care and quality of life for our residents. We know that it takes a community to foster the kind of supportive, enriching life experience that we aim to provide — and that includes ensuring that all elements of care are aligned with our core philosophy. In this way, we:
Provide a Constant Level of Personalized Care
When you work with Brickyard Healthcare, you and your loved ones can experience truly personalized, high-quality care. We understand that healthcare needs can evolve and change as your loved ones age. For that reason, our centers are focused on providing a full spectrum of care offerings, from post-surgical rehabilitation therapy to care for more complex conditions such as dialysis support and stroke care. Our focus is all-encompassing, extending from enhancing the quality of life for our patients to helping family members cope with long-term or even terminal illnesses.
Provide an Enriching Life Experience for Alzheimer's and Dementia Care Patients
Our caring staff understand the challenges faced by our residents experiencing Alzheimer's and other forms of dementia, so they aim to help each individual maximize their quality of life. Through a combination of clinical skill and knowledge and a nurturing, therapeutic environment, we bring restorative, rehabilitative care to our residents' lives. We even assist with their transition from a home environment to a care center to provide a smoother, more enjoyable transition.
Provide Dignity and Comfort
For those patients in the final chapter of life, we offer a full range of care options to maximize dignity and comfort as they move through life's final stages. Our nurses, social workers, spiritual coordinators, service partners, and volunteers provide a community support system and personalized care to uplift both patients and their families at this significant time, reducing stress and improving quality of life.
Care for Families
As our philosophy notes, our care is communal. That means we are committed to helping families find the care level that will help their loved ones achieve an optimal quality of life. We have 23 facilities through the state to provide conveniently located care for that special family member, and our suite of services, coupled with our partnership with local hospitals, is meant to provide one-source access to all the resources your family member needs to maintain an enriching, comfortable quality of life.
Ensure Our Caregiving Workforce is Cared For, Too
Brickyard Healthcare focuses on providing the healthiest possible work environment for our healthcare professionals to ensure our staff operates at their highest level. Not only does this strategy result in happier workers, but also more positive patient outcomes. Our commitment to the wellbeing of our staff will enable us to fulfill our prime mission of high-quality care for the patients and families we serve.
Create Partnerships with Hospitals and Clinics
At Brickyard Healthcare, we seek to establish close, communicative partnerships with hospitals and clinics that serve our regional area. Strong relationships and transparency help provide patients and their families with fast access to the highest quality care services that will meet their needs. We strive to make the referral and onboarding process as simple and straightforward as possible to reduce stress on patients and their families as well as on involved care professionals.
Brickyard Healthcare: Your Source for Excellence in Nursing Care
Whether you have a family member that needs rehabilitative care, nursing care, long-term live-in care, or palliative care, you want a care center that puts patient health and happiness first and foremost. At Brickyard Healthcare (formerly Golden LivingCenters), we use the power of community to bring the highest quality short- and long-term care within reach for the Indiana region.
Our skilled healthcare professionals prioritize not only resident health, but also their sense of belonging, the relationships with family and friends, and their ability to find dignity and comfort as they heal or age. Our facilities are not just living spaces, but places where residents can enjoy an enriching life experience. As we continue our transformation from Golden LivingCenters to our new Brickyard Healthcare look and feel, we welcome our patient and family community to check out our new website, facility signage, and business essentials. While our look may change, you can be sure that the caring professionals on our team will continue to provide the kind of care, support, and commitment to quality that you have come to expect from our community. If you have any questions, please don't hesitate to contact us in a way that is most convenient to you.
More From Brickyard