Brickyard News
Celebrating Our Certification™ as a Great Place to Work® in 2022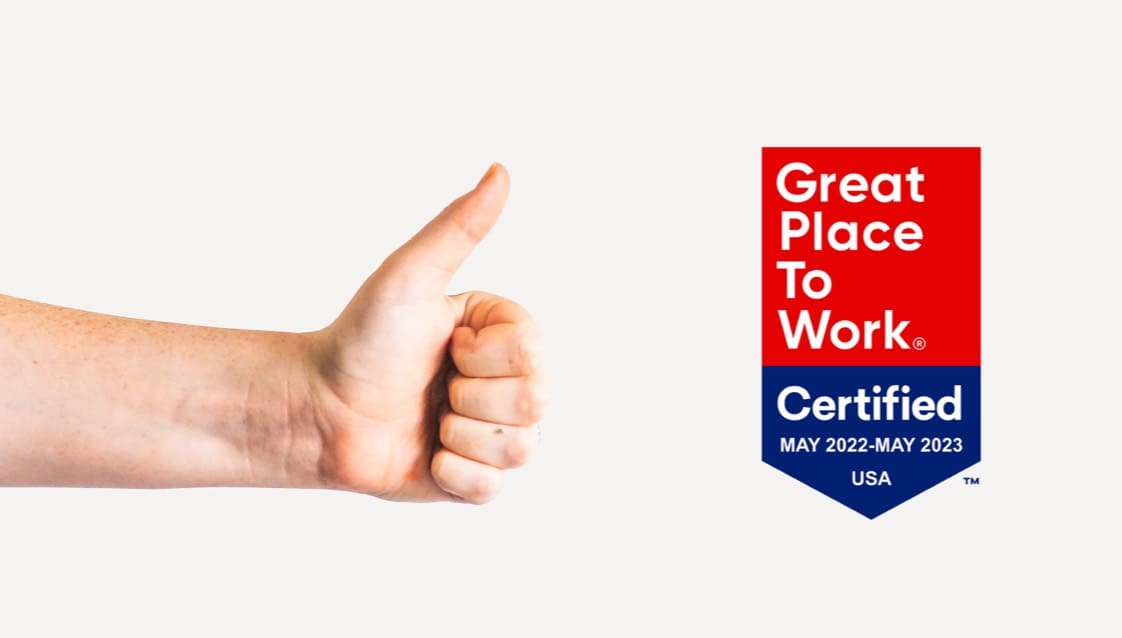 Brickyard Healthcare is proud to announce we are continuing our year of exceptional, positive changes with big news! We began 2022 by launching a new company name and brand—one that we believe exemplifies our mission of creating a culture that serves our residents beyond just health and safety. Now, we are honored to be awarded the prestigious Great Place to Work Certification™. As described by the vice president of global recognition at Great Place to Work, Sarah Lewis-Kulin, this certification does not come easily. "It takes ongoing dedication to the employee experience. Earning this designation means that Brickyard Healthcare is one of the best companies to work for in the country."
A Great Place to Work Certification™ is a recognition goal that many companies aspire toward, but few can attain. It is currently the only certification that is based solely on employees' reporting of their experience in the workplace. In particular, Great Place to Work looks for consistent reports of a high-trust work environment in order to make their decision on which companies will receive this recognition. The designation is recognized around the world by both employers and employees as the hallmark of companies who consistently provide an outstanding employee experience. In fact, each year, Great Place to Work receives applications from more than 10,000 companies in more than 60 countries.
For job seekers, a company designated as a Great Place to Work can offer twice the opportunity to be paid fairly and have a fair chance at upward mobility within the company, as well as providing a 4.5 times better chance of having a great boss.
Why Brickyard Healthcare is a Great Place to Work in 2022—and Beyond
The vision that guides our daily decisions and operations is to create a community that fosters a sense of belonging, comfort, and care for residents—and peace of mind for their families. We know that achieving that goal depends heavily on the quality of our staff. Our employees bring both skills and a caring nature to the table, factors that help us provide not only exemplary care, but also a warm, enriching environment.
We see our staff as essential stakeholders in our business, with a clear understanding of how essential they are to our success and the continued satisfaction of our residents and their families. As such, we treat them as important and valued partners in our ongoing mission to strive to be the best at what we do: providing industry-leading short- and long-term care to our residents. This recent certification is proof that this culture of care is working not only in favor of residents, but of our staff as well.
As part of our rebranding, we chose a new focus for the year: enhancing community and employee engagement through several programs, incentives, and initiatives. Now, we are thrilled to know that it is working; Great Place to Work found that 73% of our employees said they are made to feel welcome when they join the team at Brickyard.
While we have always had employee-focused initiatives such as "Employee of the Month" programs and department recognition, we also provide a tuition reimbursement program that helps our staff gain or improve skills while alleviating financial difficulties. Considering the current economic instability that many job-seekers and employees alike are facing, Brickyard chose this year to improve both bonus and wage structures to ensure we can not only attract high-level talent, but also keep our current valued employees happier and more fulfilled.
Above All, We Value Our Team
At Brickyard Healthcare, we know that our success is dependent on the hard work of our dedicated team of caregivers and healthcare professionals. As we move forward with our new brand, we will also move forward with our intention to create an environment where our employees feel satisfied and valued.
Wesley Rogers, president and CEO of Brickyard Healthcare, was thrilled that Great Place to Work chose Brickyard for certification this year. "This is our first year to receive the Great Place to Work honor and we are so pleased that our employees feel welcomed and appreciated at Brickyard Healthcare." He went on to note how important the company culture is in fulfilling Brickyard's mission of providing quality care—and expressed his commitment to improving that culture year-over-year.
Brickyard provides skilled nursing services for both long- and short-term residents in 23 locations throughout Indiana. Because we offer a wide range of skilled nursing as well as ancillary services, we often have many opportunities for potential team members looking for a fulfilling career in a wide range of healthcare-related services. If you would like to begin—or grow—your career at a company that makes people a priority, please visit our Careers page today at: www.brickyardhc.com/careers/.
More From Brickyard