Education
The Importance of Social Interaction During the Recovery Process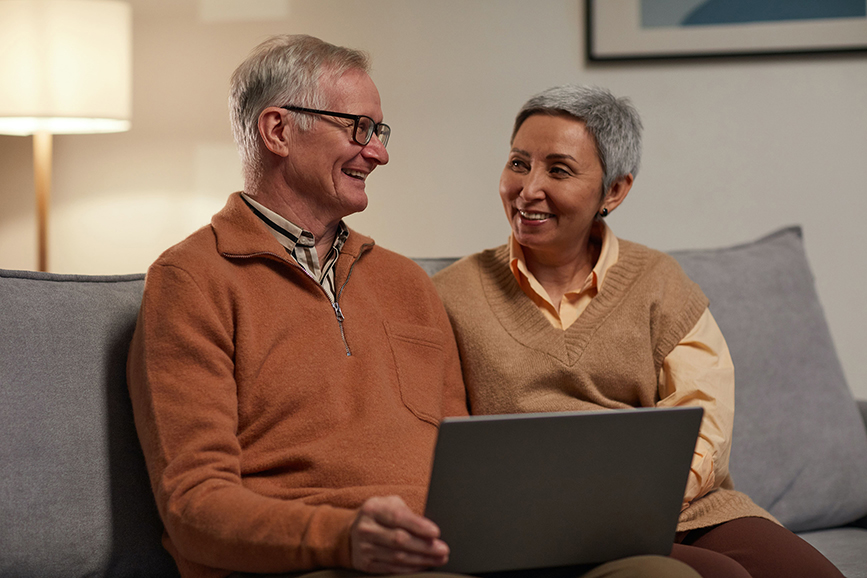 Nothing brought the power of social interaction in sharp relief more than the ongoing coronavirus pandemic. When people became socially isolated by the necessary health and safety restrictions brought on by the pandemic, both mental and physical health outcomes suffered. In fact, many studies show that social isolation and loneliness can be considered a serious public health problem for many older adults—a problem that puts them at risk for many serious medical conditions and can inhibit their ability to rebound and recover from injury or surgery.
The medical community is becoming aware of the importance of social interaction during the recovery process and is beginning to implement "social prescribing," which refers to health professionals referring patients to social support activities as an adjunct to the healing process. Social prescribing is transforming the way healthcare is delivered, particularly in community settings. In studies, social inclusion has been found to have valid therapeutic effects on health improvements, making it a simple, yet powerful tool for helping patients in skilled nursing facilities live longer, healthier, more fulfilling lives.
Social Interaction: The Key to a Faster Recovery
Harvard Medical School published a report noting that people with strong social bonds and networks recovered from heart attacks, strokes, and other illnesses more quickly. Conversely, those who are socially isolated are four times more likely to die in the years following a heart attack. Part of the reason is that when you know people value and care about you, you are more likely to choose positive health behaviors that can increase your chances of a rapid recovery.
There are also stress-related benefits to being social such as the release of calming substances that can reduce an inflammatory stress response and aid healing. Social support increases our levels of the hormone oxytocin, which in turn, encourages us to seek more social interaction. Oxytocin can help stressed individuals feel less anxious, depressed, and can even help reduce perceived levels of pain.
As recovery from injury and illness can be a stressful undertaking, particularly if you must receive care in an outside facility rather than in your own home, social interaction can help reduce this stress by increasing oxytocin levels. Patients in recovery have a more positive outlook. More positive outlooks correlate with better health outcomes across a spectrum of disorders from brain injuries to strokes, tumors, and others.
How the Right Care Facility Can Increase Social Interaction
The issues of loneliness and isolation go hand in hand with many long term care and rehabilitation facilities. But skilled nursing facilities that work to establish social connection as an integral part of the care experience can also help patients recover from injury and illness better and faster. Here are some ways caring rehabilitation and long-term care facilities like Brickyard Healthcare are making a difference:
Increasing Sociability with Group Activities
Providing residents with access to a number of enriching, diverse activities that can be performed in a group setting such as movie nights, card or bingo nights, craft demonstrations, musical performances, and more provide lighthearted, fun ways for residents to build social networks. Not only can they form relationships with other residents, but they may also make new friends among the visitors coming to assist with these activities.
Fostering Interaction with Friends and Family
Care facilities that put a priority on including friends and family in the caregiving loop can help residents stay more connected to loved ones, giving them much-needed support as they heal and recover. Even during a lockdown, facilities can help residents stay connected through the use of audio-visual communications such as video conferencing tools or even by assisting with Skype or FaceTime calls on a cell phone or tablet.
Nurturing Relationships with Caregivers
Skilled nursing staff can help residents reap the benefits of social interaction by focusing individualized attention during rehab sessions or any time when there is room for personal interaction. Care facilities that take time to educate staff on the importance of socialization and who provide a frustration-free work environment help encourage the formation of positive relationships among staff and residents.
Brickyard Healthcare: Where You Want to Belong
At Brickyard Healthcare, the topic of socialization speaks to our very mission. We strive to create a culture that serves our residents beyond health and safety and a community that fosters a sense of belonging—not just for our residents, but also for their friends and families.
Regardless of why you or your loved one comes to us for care, we work hard to make recovery and rehabilitation go as smoothly and quickly as possible. Part of that equation is ensuring that our patients receive not only first-rate medical care and interventions, but also the support of a caring community. From interactions with other residents, to visits with friends and family, to interactions with staff, our goal is make every patient at Brickyard feel welcomed and comfortable. If you have any questions about our care services, please don't hesitate to contact us in a way that is most convenient to you.
More From Brickyard