Education
Power of Attorney vs. Guardianship for Aging Adults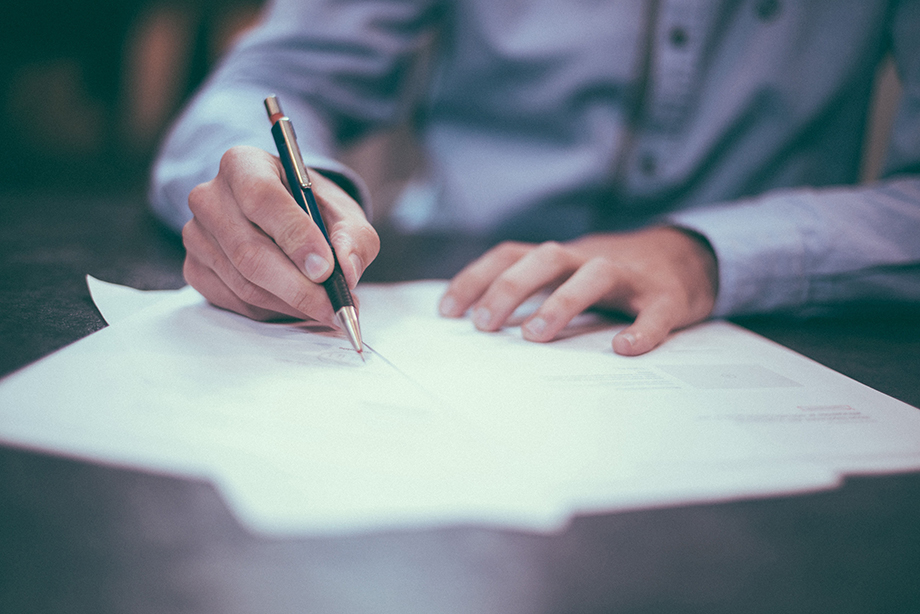 When a person you love loses the ability to make thoughtful decisions for themselves, you want someone in place to protect them from elder abuse and fraud, or step in to make competent decisions on myriad aspects of life such as paying bills, handling investments, choosing a long-term care facility, or even handling end-of-life decisions.
As you or your loved one ages, you may have to face a difficult decision: How to balance the need for independence and autonomy with the need to stay protected from possible negative consequences that can occur as a result of declining physical or mental abilities. Typically, you have two choices when determining how to ensure your wishes or the wishes and care of your loved one are prioritized: setting up a power of attorney or legal guardianship. While the two share some characteristics, there are some basic differences you should understand before deciding which one is right for you and your loved one.
The Basics of Power of Attorney vs. Guardianship
Both a power of attorney and guardianship commitment have one thing in common: They are created to assign a specific person with the right to manage the affairs of someone who is in some way incapacitated. However, with a power of attorney, you or your loved one gets to decide who they wish to handle their affairs. In a guardianship, the court will decide upon the best candidate.
Power of Attorney
A power of attorney must be in place before you or your loved one becomes incapacitated. In many cases, it is considered a normal part of estate planning. You can seek either a financial power of attorney—which allows the designee to handle investments, finances, bills, and other related decisions on your behalf—or a healthcare power of attorney—which allows your designee to make healthcare, medical, and even end-of-life decisions for you when you can no longer do so yourself.
There are also durable powers of attorney which allow the designee to make any and all decisions—both medical and financial—for the principal. Additionally, limited powers of attorney allow a senior to designate someone to handle specific matters which are stipulated in the agreement and assigning powers of attorney will be executed, but not go into effect until (and only if) the senior is declared incapacitated. Regardless of the type of power of attorney, a power of attorney must be in place before you or your loved one has need for it.
Guardianship
In contrast, in guardianship, the court elects someone to make decisions on the behalf of an individual who has been deemed incapacitated. Typically, caregivers or family may petition the court to appoint a guardian in order to protect their loved one. Guardians must be 18 years or older, competent, and have no criminal record. While the court considers relatives and loved ones, they may also appoint an unbiased party such as a lawyer to serve as a guardian.
A guardian can decide how to proceed in the event of a medical issue or diagnosis, determine the best living situation for the individual, coordinate medical care or meal delivery, decide who can and cannot spend time with them without supervision, and determine which leisure activities they should take part in. During a guardianship, the senior's wellbeing is monitored, and they are protected from financial exploitation. Typically, a judge must be informed of and approve any major decisions made on their behalf. However, this type of legal action can prove costly, and it severely limits the freedoms of the senior as well as restricts the authority of primary caregivers such as family and other loved ones.
In some states, there is an option to select a standby guardianship. In this case, the senior chooses their own guardian in the event they lose the ability to make competent decisions or take care of themselves. The onset of the agreement is typically triggered by a specific event, such as incompetence or incapacitation.
Brickyard Healthcare Works Closely with Guardians and Powers of Attorney
At Brickyard Healthcare, our goal is to provide the highest level of care possible to our patients, residents, and their families. We ensure that each of our patients is treated with the utmost respect and dignity, regardless of their ability to make decisions about their own care. Our team of healthcare professionals is adept at coordinating with loved ones serving as power of attorney and with court-appointed guardians to ensure the optimal health and wellbeing of the principal—that is, the loved one being cared for.
If you are serving as power of attorney or guardian for someone requiring skilled nursing care or nursing care, please call us at 855-855-8113 or contact us here.
More From Brickyard