Education
Wound Care Management in the Long-Term Care Setting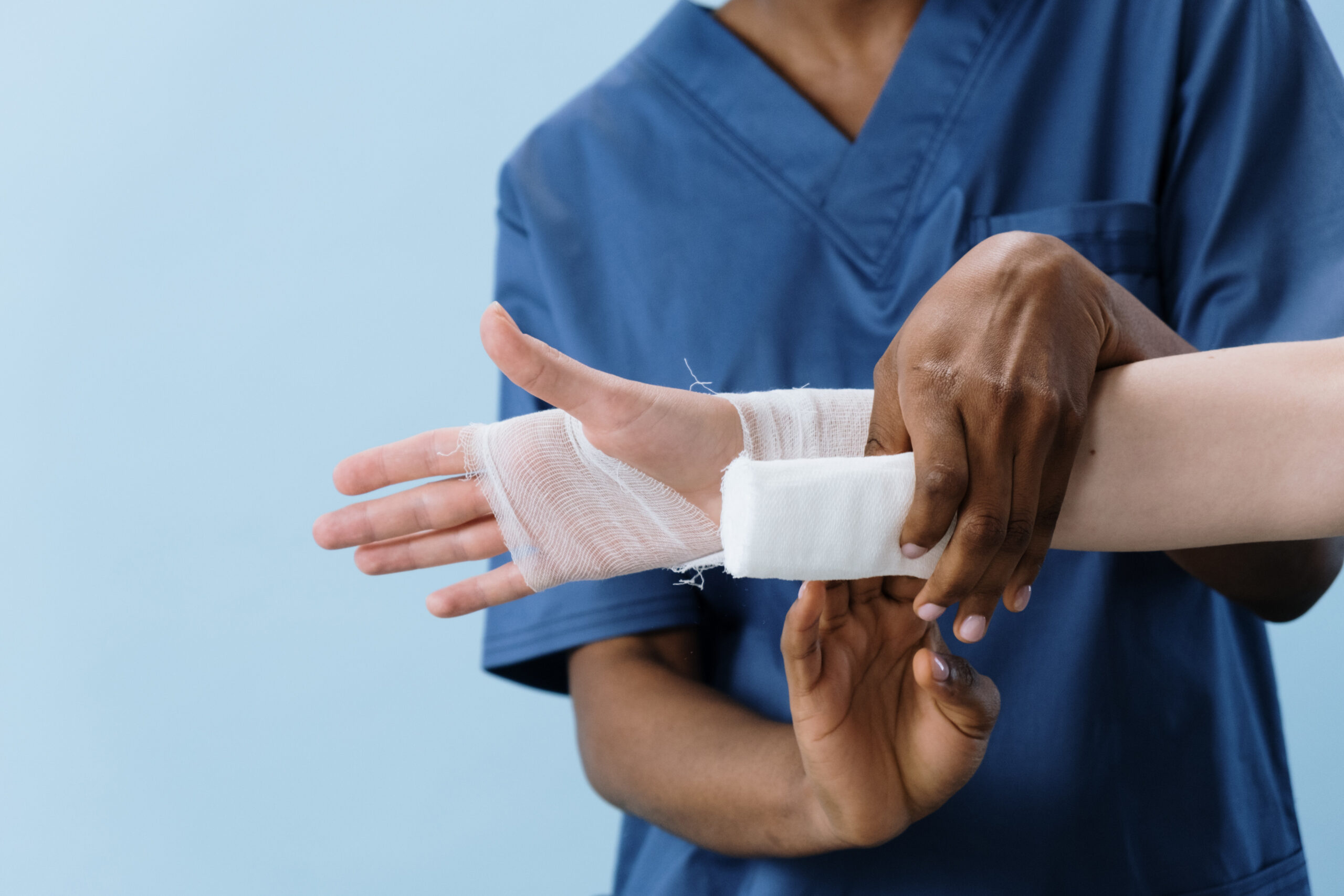 Wound care after illness or injury is a critical practice in skilled nursing facilities, and ongoing wound management is essential to quality care for all patients in the long-term care setting. In general, residents of long-term care facilities are extremely vulnerable to the development of pressure wounds. In fact, the Centers for Disease Control and Prevention published statistics through its National Center for Health Statistics that show 46% of people over the age of 65 are predicted to experience at least one pressure ulcer in their life. The elderly are at higher risk of developing these wounds due to reduced mobility and increased time spent in bed, exacerbating the breakdown of skin. Not only are these wounds painful, but they can also lead to serious infections.
For those living in long-term care facilities, a comprehensive wound care strategy is an essential component of quality care.
Chronic Wounds in Long-Term Care Settings
In the United States, there are about 28,900 assisted living facilities offering one million licensed beds to elderly residents who require long-term care. As our population continues to age, the number of residents in these facilities will continue to increase. Elderly individuals are particularly prone to developing chronic wounds due to typical changes that occur with age, including the presence of multiple comorbidities such as impaired cognition, diabetes, cardiovascular issues, poor nutrition, lack of mobility, and others—all of which can exacerbate a condition known as skin failure.
Skin Failure and Chronic Wounds
In simplest terms, skin failure is the skin's inability to perform its important barrier functions due to one or more pathophysiologic factors that disrupt the cutaneous barrier at the cellular level. When this happens, pressure ulcers can form. Besides pressure ulcers, long-term care residents can be prone to other skin disruptions such as neuropathic ulcers and venous and arterial ulcers. Because wounds in aging patients can take longer to heal, regular wound management is critical, particularly in a long-term care setting.
In fact, wound management is so critical that pressure injuries have become a designated quality indicator for long-term care facilities. Federal regulations governing nursing care facilities state that each facility "must have a system to ensure that wound assessments are timely and appropriate and that interventions are implemented, monitored, and revised as appropriate; and changes in condition are recognized, evaluated, and reported to a practitioner, and addressed."
Addressing Wound Care Management in Long-Term Care Facilities
In general, wound care management for skilled nursing environments and long-term care settings include the following:
Using all technological options such as telehealth, virtual medicine, and electronic health records (EHRs)
Creating standardized treatments for a wide range of patient needs
Developing strategies that reduce the risk of staff injuries while providing care to residents at high risk of pressure ulcers
Accelerating wound management practices through an interdisciplinary strategy that includes physicians and other care team members
In addition, educating families and patients on reasonable expectations through effective communication is a primary goal for caregivers.
Wound care begins at admission, where an admitting nurse must be trained to recognize the most common types of wounds and their characteristics in order to communicate with care providers and identify the appropriate interventions and treatment guidelines. Wounds that are identified early in the process can often be treated without the need for more expensive interventions, reducing the need for antibiotics and rehospitalizations.
While each wound type requires specific intervention, there are some basic best practices all facilities should be using, such as:
Initial assessment of wound type and severity
Using good hand hygiene techniques before and following the use of gloves when treating wounds
The use of personal protective equipment (PPE), especially during wound debridement and irrigation
High-level disinfection of reusable equipment in between uses and/or dedicated wound management equipment for each resident
Proper disposal of dressings and disinfection of surfaces where supplies are stored or placed in resident rooms
In addition, continued monitoring of wounds and coordination with care team members by attending caregivers is essential.
Brickyard Healthcare: Our Comprehensive Approach to Wound Management
At Brickyard Healthcare, we know that our residents seeking long-term care often experience wounds that are complex in nature—particularly if they are recovering from surgery or have other extenuating circumstances such as extended illnesses or chronic diseases. To bring the highest level of wound care to your loved ones, we focus on an interdisciplinary approach that brings the latest in wound management therapies and techniques to the table.
We have a dedicated wound care management team that collaborates with other members of each residents' designated care team to create and deploy a treatment plan that addresses their individual needs. We keep you, the family, involved in their care every step of the way, allowing you to see our best practices at work as your loved one heals. We are committed to bringing the highest standard of care to all our residents, so we actively employ state-of-the-art wound care techniques at all our locations. To find out more about how we can care for your loved one, please call us at 855-855-8113 or contact us here.
More From Brickyard