Education
What You Need to Know About Respiratory Syncytial Virus (RSV)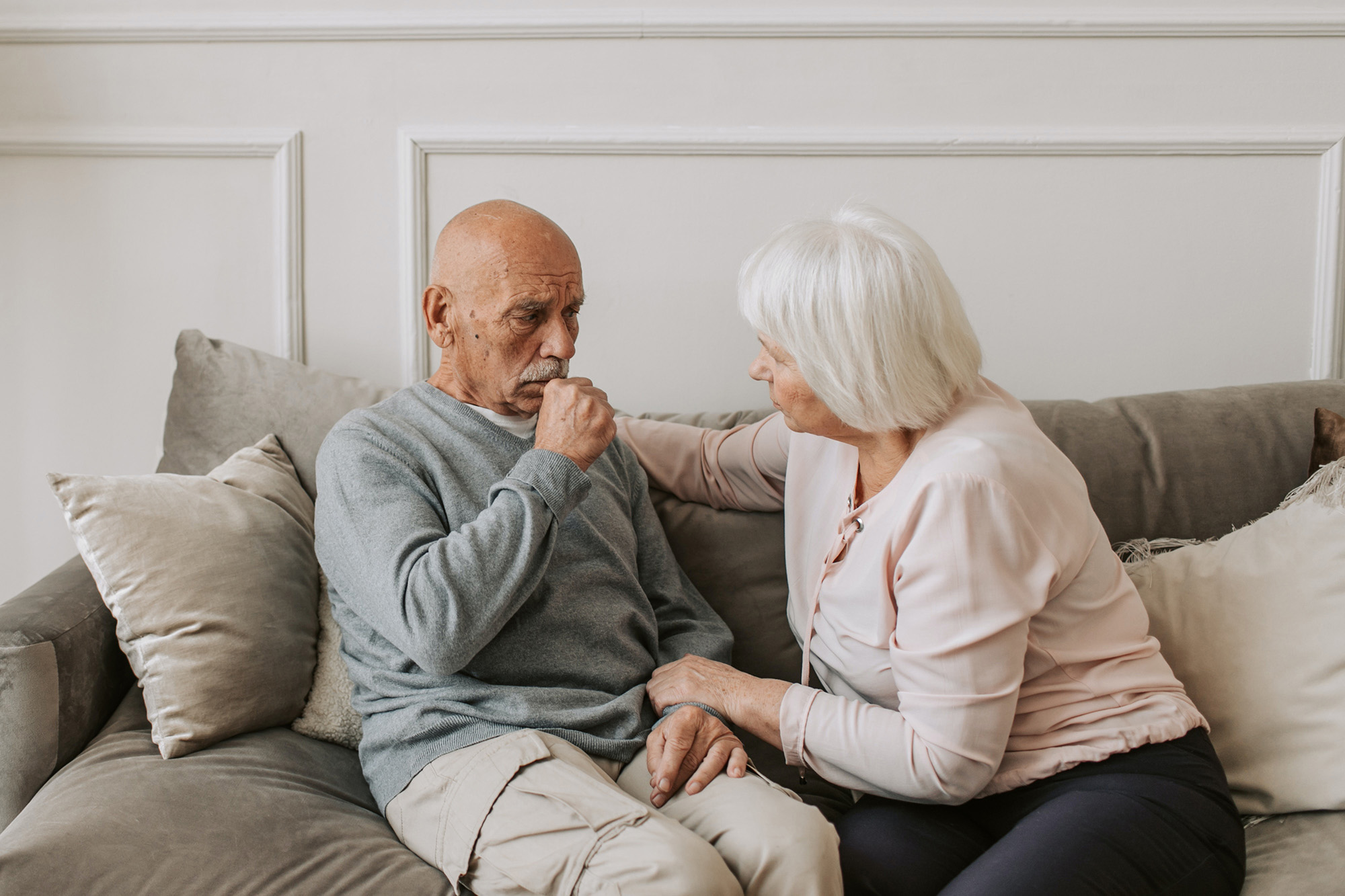 Hospital bed capacity is severely strained this year as facilities struggle to cope with a wave of people suffering from Respiratory Syncytial Virus (RSV). RSV is typically responsible for hospitalizing about 58,000 children and up to 120,000 adults each year. Up to 10,000 adults die each year due to the disease. Those at highest risk include:
Adults with chronic lung or heart disease, such as chronic obstructive pulmonary disease (COPD) or congestive heart failure
Those with weakened immune systems
Adults 65 and older
Adults with asthma
Typically, RSV can be as mild as a cold, but can quickly progress to something more serious. That is why it is important to understand the signs and symptoms of RSV—and learn how to keep your loved ones safe as we move through flu season and beyond.
The Signs and Symptoms of Respiratory Syncytial Virus (RSV)
RSV is a very common virus that typically attacks the respiratory tract and lungs. For most people, this results in cold-like symptoms that are relatively minor, such as:
Sore throat
Runny nose
Cough
Headache
Fever
Loss of appetite
Fatigue
Mild cases can usually be managed with over-the-counter medicines and rest. But for some, symptoms can progress rapidly. Severe RSV symptoms include:
Difficulty breathing
Rapid breathing or wheezing
Low oxygen levels leading to bluish skin
Severe cough
These symptoms can lead to several more dangerous conditions, including pneumonia and inflamed airways in the lungs. They can also exacerbate existing conditions such as heart problems and cause wide-ranging health complications.
If Your Loved One is At High Risk for RSV
RSV is a very contagious disease that is spread by contact. It can be contracted through the coughs or sneezes of an infected individual that contact your eyes, nose, or mouth, or if you come in contact with the virus on a surface such as a doorknob or counter. Those infected with the virus may become contagious a few days before they start showing symptoms and remain contagious for three to eight days. Some people, especially those with weakened immune systems, can continue to spread RSV for up to a month after they stop having symptoms.
If your loved one is at high risk for RSV, you want to keep them healthy when you interact with them. For best protection, consider:
Washing your hands with soap and water for at least 20 seconds before coming into contact with your loved one. If no hand washing station is available, use an alcohol-based hand sanitizer.
Not touching your face with unwashed hands and covering coughs and sneezes by using your elbow—not your hand.
Avoiding contact with people who appear sick or symptomatic.
Ensuring you disinfect any objects or surfaces that people come into frequent contact with.
Finally, one of the best ways to protect your loved one from RSV is to stay home if you are feeling under the weather. While you might want to continue to visit a homebound loved one or a senior living in a care facility to help keep their spirits high, it is not worth possibly exposing them to a virus that can be a serious danger to their health and well-being.
Brickyard Healthcare—Keeping Your Loved Ones Safe
At Brickyard Healthcare, we focus on keeping our residents—your loved ones—as safe as possible using the most innovative healthcare practices designed to promote healing and personal safety. Because we offer a full spectrum of care, including residential care, wound management, stroke and diabetes care, dialysis, and more, we are adept at creating a hygienic, managed environment that emphasizes sanitization and safety protocols.
Our team of caregivers pays close attention to protocols that help minimize exposure to viruses and other infectious diseases while providing state-of-the-art care to residents. We know that an engaging social environment is critical for long-term well-being and enjoyment of life, so we actively practice extensive hygiene and infection mitigation so that our residents can enjoy safe, enriching engagement and connection. If you want to learn more about our facilities or how we keep our residents safer, please call us at 855-855-8113 or contact us here.
More From Brickyard