Education
How to Have "the Talk" with Your Aging Parents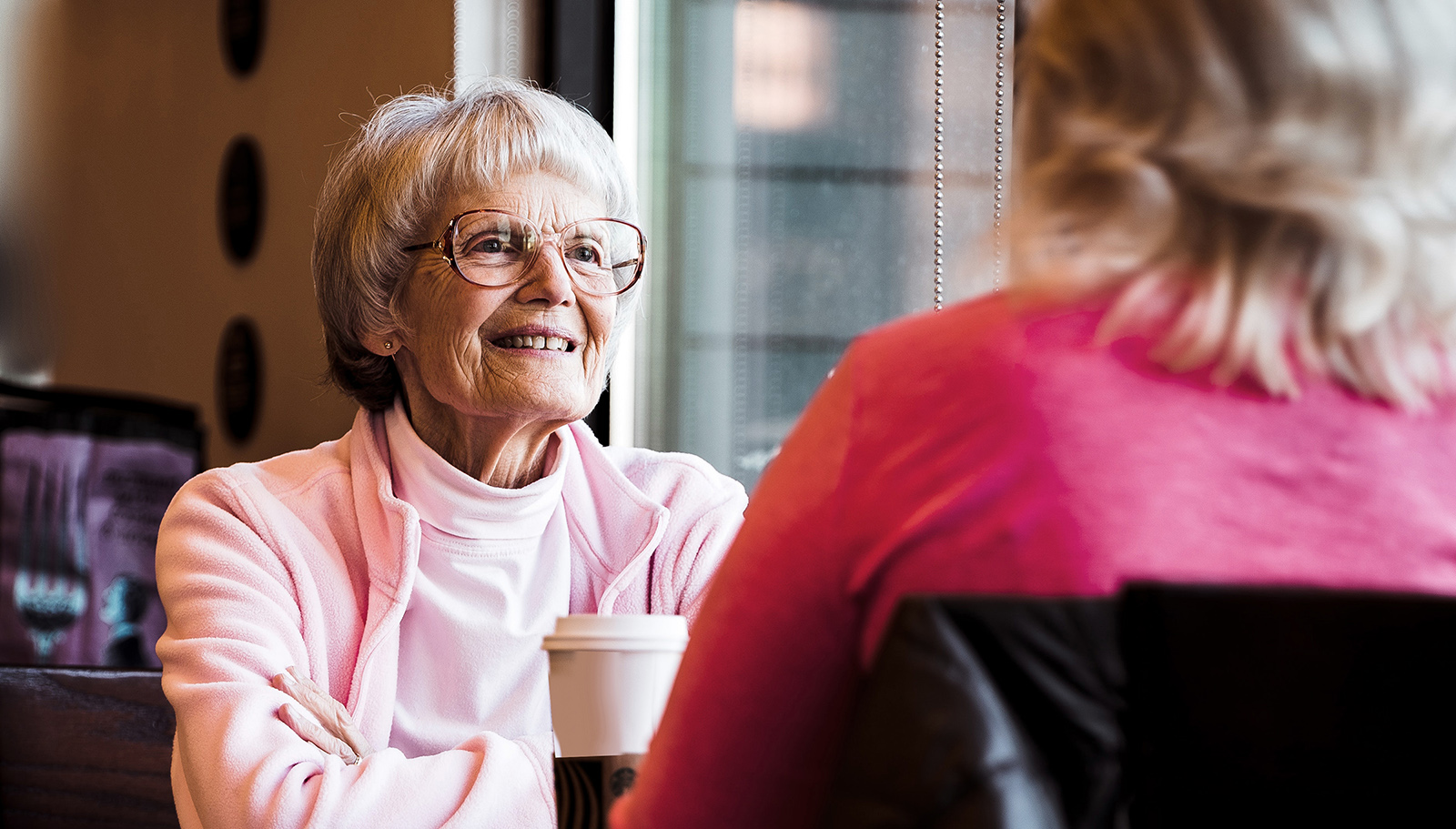 There comes a time in many people's lives when they may need a little outside help with daily activities. In fact, at least 70% of seniors are predicted to need access to long-term care as they age. As your parents get older, it becomes important to stay connected so you can guide them toward lifestyle decisions that can prolong their independence and contribute to a better quality of life. Believe it or not, moving to a senior living environment can help your aging loved ones hold on to independence longer through improved connections and assistance with activities of daily living (ADLs).
However, many families avoid having "the talk" with aging parents for fear of upsetting them or making them feel as if they are being forced from their homes. While a move to an assisted-living setting is a big decision, making that decision before a health crisis that forces the issue is critical. It is especially important to involve your parents in the decision to help reduce anxiety and ensure they feel they have a voice in the matter.
To have a better conversation about long-term care options with your loved ones, start with the tips we've gathered below.
How to Talk with Your Elderly Parents About Long-Term Care Options
It isn't easy to talk with your parents about the possibility of moving to a retirement community, assisted living facility, or long-term care facility. Many seniors fear losing their independence and can be resistant to the suggestion that a change needs to be made. However, if you prepare properly, this conversation can be both positive and productive.
Do Your Research First
Before discussing assisted living or other options with your loved one, make sure you do your research. Begin with a list of concerns that you can bring to their attention, such as:
Are they having difficulty maintaining their current home?
Is their home unsafe for them?
Are they having health problems that require them to have medical care at hand?
Are they having difficulty with activities of daily living?
In addition, learn more about assisted living and retirement communities in your area by inquiring and visiting these facilities in advance of your conversation. A welcoming living environment is important to your aging parents, so finding a facility that is a good match with their preferences is important not only to their long-term mental health, but also to their longevity. In addition, gather information on the costs of each facility, what services they offer, and what financial assistance is available.
Tips for Having "the Talk"
When you sit down to discuss senior living options with your parents, keep the following tips in mind:
Make sure all family members are aligned and include as many people as possible.
Have your talk in person—this is not a subject for texts, phone calls, or emails.
Explain that you are concerned about providing the best quality of life for them and that you want their opinion on the information you have researched. This will help keep from undermining their sense of autonomy and help them see your intervention as caring rather than controlling.
Express empathy, but not sympathy. Your parents want to be heard and understood, but not pitied. Importantly, treat them with respect and allow them to express themselves about the subject.
Finally, after you've gone over all the information you have researched, offer to take them on an in-person visit to a facility to check things out—underscoring that they do not have to make any immediate decisions. If your parents are resistant to any of your suggestions, be willing to revisit the conversation later.
Brickyard Healthcare—Providing Excellence in Senior Care
At Brickyard Healthcare, our focus is helping your loved ones acclimate to their new environment and surroundings with as much dignity and ease as possible. Our highly trained staff understands that moving to an assisted living or long-term care facility can be difficult for a previously independent senior. That is why we concentrate on providing our residents with all the tools they need to maintain their autonomy, connections, and zest for life in their golden years.
Our team of caregivers focuses on providing care and services that increase quality of life, helping residents maintain their physical and mental well-being as they age with dignity. We offer facilities that provide a warm, home-like atmosphere with many activities for stimulation and connection to bring joy to our residents. If you are getting ready to have "the talk" with an aging loved one and want to learn more about senior care options, including financial assistance, please call us at 855-855-8113 or contact us here.
More From Brickyard