Education
What Is Occupational Therapy and Why Is It Important in Senior Care?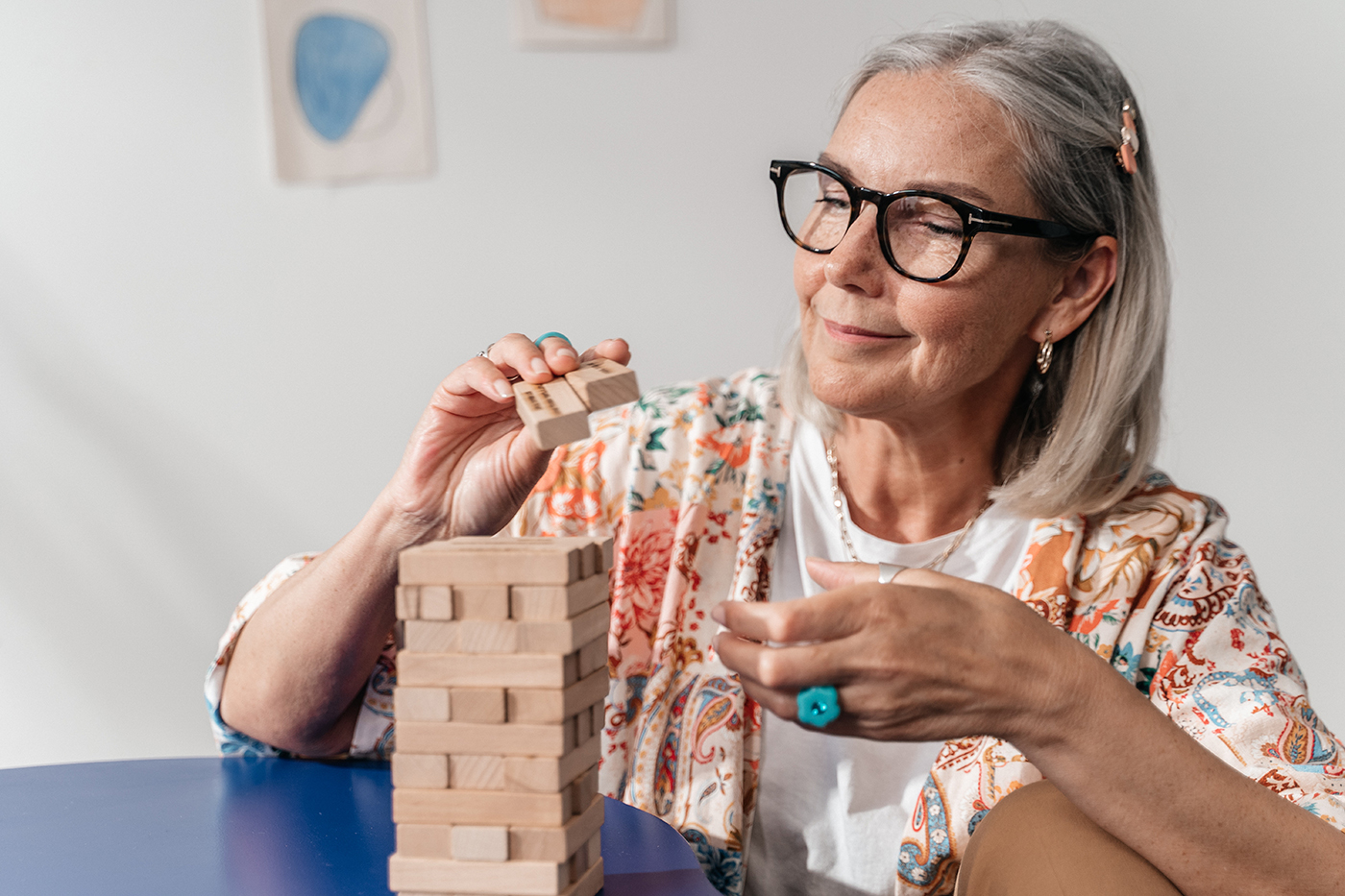 April was Occupational Therapy (OT) Month—a time when we celebrated the many benefits that occupational therapy brings to our community. Occupational therapy (OT) was first defined as a profession in 1921, and since then occupational therapists have been helping people of all ages live their lives to the fullest.
OT is distinct from physical therapy (PT) because it focuses on helping patients more easily perform the daily tasks that life requires, such as tying shoes or putting on clothing, while PT targets improved mobility and movement. For seniors, OT is a valuable tool to help them be as independent as possible—for as long as possible.
The Importance of Occupational Therapy in Senior Care Environments
Occupational therapy is a type of healthcare that helps people of all ages who have physical, mental, or developmental disabilities. It uses everyday activities to help people become more independent and build their skills. Occupational therapists work with individuals and groups to assess their abilities and develop a plan that will help them reach their goals. This can include helping with physical needs such as improving strength and coordination, as well as cognitive needs such as developing problem-solving skills. Occupational therapists also provide support for emotional needs such as managing stress or depression. By helping people achieve greater independence in their daily lives, occupational therapy can improve quality of life for those with disabilities or chronic illnesses.
Occupational therapy is an important part of helping seniors maintain their physical and mental health. It helps them to stay active, engaged, and independent as they age. Occupational therapists use a variety of tools and techniques to help seniors improve their functional skills, such as activities of daily living (ADLs), home safety, vision, balance, and coordination. They also provide education on how to manage chronic conditions like arthritis or diabetes. Through this therapy, seniors can enjoy a better quality of life by engaging in meaningful activities that bring joy and satisfaction into their lives.
OT Helps Seniors with Activities of Daily Living (ADLs)
Activities of Daily Living (ADLs) is a term that nursing professionals often use to outline the basic skills that are required for seniors to independently care for themselves. The basic ADLs include:
Walking
Feeding
Dressing
Personal hygiene
Continence
Toileting
Those ADLs that require organizational or more complex thinking skills comprise tasks such as:
Transportation and shopping
Financial management
Meal preparation
House cleaning and maintenance
Communication with others
Management of medication
Some of these activities, even seemingly simple ones such as walking, brushing teeth, or answering a phone call, can be difficult and frustrating for seniors. This frustration can cause them to withdraw from social gatherings, which can, in turn, increase their feelings of loneliness, isolation, and depression.
OT professionals can help seniors restore their abilities to manage these tasks independently by either adapting to the environment or by teaching them techniques that can help them compensate for loss of function. Through consistent OT interventions, seniors can improve everything from range of motion to fine and basic motor skills and even strength, helping them achieve—and maintain—a higher level of independence.
OT Can Help Prevent Falls
One in every four Americans over age 65 experiences a fall each year. With falls being the leading cause of both fatal and nonfatal injuries among adults in this age group, it is important for senior care centers to find ways to reduce or eliminate this danger. Occupational therapy is a critical component of fall risk reduction, as it helps to improve balance, safety awareness, and mobility. It can also help to reduce the risk of falls by teaching individuals how to use assistive devices such as canes and walkers, as well as providing balance and strength training exercises. Additionally, occupational therapists are able to assess an individual's environment for any potential hazards that could increase the risk of falling. Finally, occupational therapists work with individuals on strategies for preventing falls, such as pacing activities throughout the day and taking frequent breaks.
OT Can Help Improve Cognitive Skills
Occupational therapy can help seniors improve their cognitive skills in a variety of ways, including helping them stay organized and manage daily tasks more effectively. Through activities such as crafts, puzzles, and games, occupational therapists can help seniors maintain mental acuity and stimulate the brain to keep it sharp, strengthening their memory and problem-solving abilities and increasing their ability to focus. Furthermore, occupational therapists can provide support for seniors who are dealing with cognitive decline or dementia. By providing them with the right tools to manage day-to-day tasks and activities, they can ensure that they are able to remain independent for as long as possible.
OT Can Assist with Stroke Recovery
Strokes are the third leading cause of death in the U.S., and over 75% of the people who experience a stroke are over 65. Seniors who survive a stroke may face difficulties associated with cognition, speech, balance, vision, and movement. OT intervention can assist seniors in overcoming these difficulties by providing tools and techniques that can assist with ADLs and recommending environmental adaptations to make ADLs simpler to manage.
Brickyard Healthcare—Enabling Independence through OT
At Brickyard Healthcare, we are committed to helping our residents and patients live their best lives, with as much independence as possible.
That is why we work with skilled occupational therapists to bring leading-edge OT tools and techniques to our senior living centers and skilled nursing facilities. If you have a loved one who needs skilled nursing care and would like to discuss options, please call us at 855-855-8113 or contact us here.
More From Brickyard