Community Stories
Join Brickyard in Celebrating National Nurses Week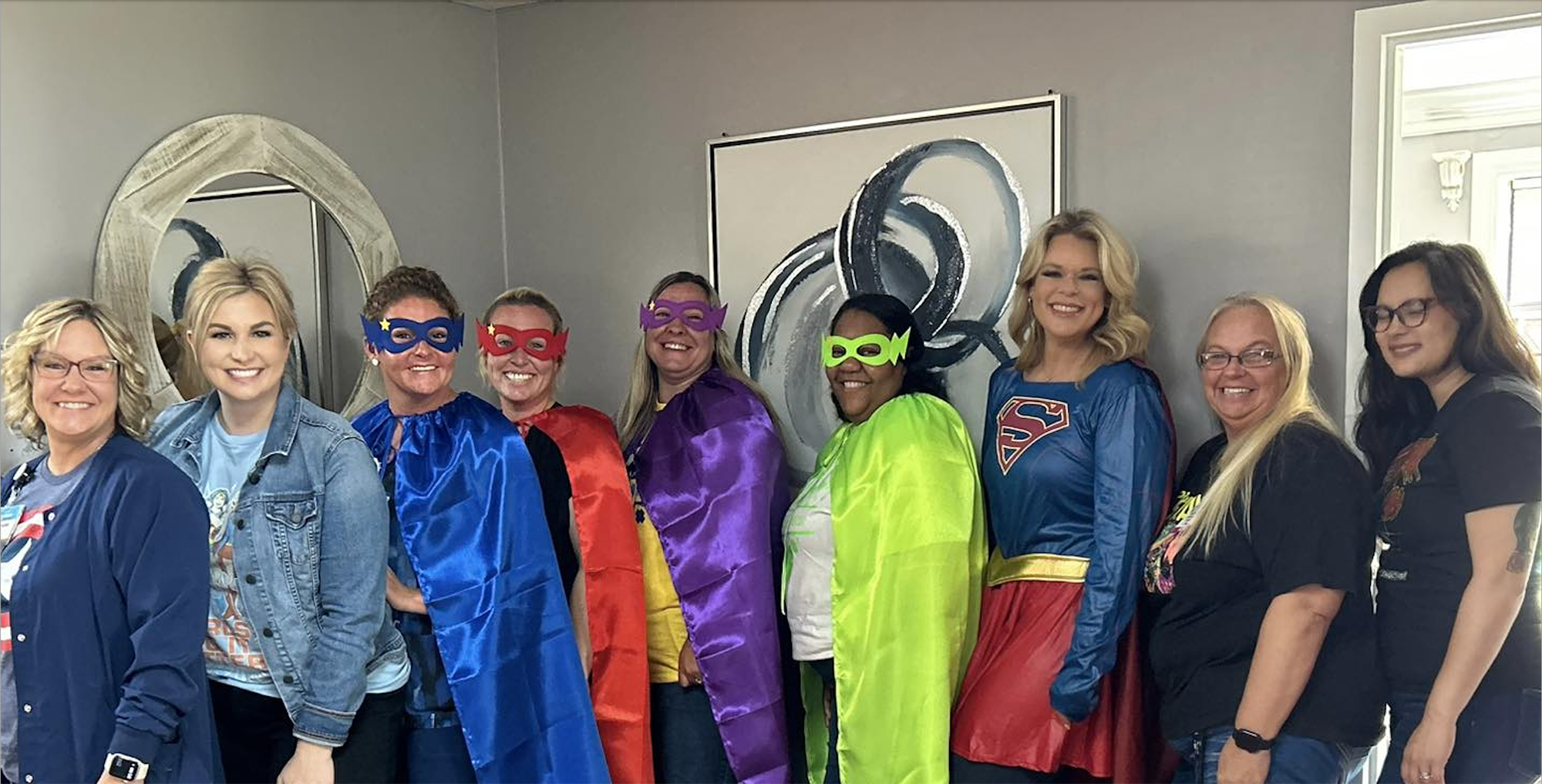 National Nurses Week is an annual event celebrated in the United States to recognize the contributions of nurses and to promote the nursing profession. The weeklong celebration, which takes place from May 6 through 12, honors nurses for their tireless dedication and hard work in providing quality healthcare. During this time, nurses are recognized for their contributions to society and healthcare and for the role they play in helping patients recover.
Begun 1954 by the American Nurses Association (ANA), the week includes National Nurses Day (also known as National RN Recognition Day) on May 6, the birthdate of Florence Nightingale, the founder of modern nursing. For those still in training, the ANA has designated May 8 as National Student Nurses Day to honor all nursing students.
At Brickyard Healthcare, we know that the high-quality care our residents and their families expect from our facilities is made possible in large part through the dedication and compassion of our nursing staff.
The Critical Importance of Nurses in Healthcare Environments
Nurses are an integral part of the healthcare system, providing essential care to patients. They execute a range of services, from direct patient care to administrative and management functions. Nurses are often the first point of contact for patients and their families, offering comfort and support in times of need. They also play an important role in educating patients about their health and helping them make informed decisions about their care. In fact, research and many peer-reviewed studies confirm that nurses have a direct impact on health outcomes and other facets of the short- or long-term care experience.
More Nurses Creates Better-Quality Care
The critical importance of nurses in healthcare cannot be underestimated. Studies consistently show that having more nurses contributes to shorter hospital stays and better-quality care. In fact, one study underscored that for every patient added to the average workload of a nurse, the risk of dying in the hospital is increased by 13%.
When hospitals or skilled nursing facilities want to promote shorter hospital stays or provide optimal care, the solution is to focus on safe staffing ratios. In fact, California established a law in 2004 that limits the number of patients assigned to a nurse that is specific to the type of unit in which they are working. This law not only helps boost patient outcomes, but also helps to decrease nursing burnout.
Finally, researchers around the world have found that facilities that employ a higher number of nurses with a bachelor's degree in nursing (BSN) experience lower Medicare expenditures per patient, fewer deaths, and fewer readmissions.
With the increasing demand for nurses, it is important to ensure that there are enough nurses in the healthcare system to meet the needs of patients. Studies have shown that having more nurses on staff leads to better patient outcomes and higher levels of satisfaction with their care. This means that having more nurses equates to better-quality care for patients. Additionally, having more nurses on staff can help reduce medical errors and improve patient safety, which is key for providing high-quality care.
We Are Grateful for Our Compassionate, Caring Nursing Staff
At Brickyard Healthcare, we are excited to celebrate our very own hard-working nursing staff. Our nurses are highly skilled and up to date with the latest medical technology and knowledge. They are also kind, compassionate, and caring—a combination that produces winning results for our residents and patients.
"Being a nurse can be such a rewarding career. To have people and their families trust you with their care is an honor. Providing the care and supporting people through trying times and illness is my driving force, as it is how I feel I 'pay it forward' in this world," expressed one of our nurses, Mary Fowler, RN. "The smiles and laughs I receive from my people also drive me to do my best daily. The hugs and thanks swell my heart. At the end of the day, I know I made the right career choice."
Another one of our nurses, Courtney Bedard, RN, said "I love being a nurse because of the positive impact I have in someone's life. This impact could be physical or emotional. Sometimes it's the big things, like watching someone walk out the door after having a stroke or holding their hand as they take their last breath. Sometimes it's the small things by making someone smile or laugh during my day. I have been a nurse for 26 years they have not always been easy however they have fulfilled me as a person making me better with every person I care for."
Lastly, our Director of Nursing Services James Stalnaker, BSN, RN, likened his experience as a nurse to being an artist and leading the future, saying, "An individual that works with the hands, their mind, and their heart is an artist. The last level of achievement that fuels the future of an artist is passion. Through passion and persistence, you will prevail and persevere. This takes dedication and discipline. Self-actualization can be a lonely place to be, but humble to know you have all the tools necessary to lead the future. Hence, 'open road of sacrifice'… I am a nurse… I am an artist."
From the bottom of our hearts, we thank each and every one of our nurses!
Brickyard Healthcare—Celebrating Hardworking Nurses Everywhere
Nurses are at the center of our ability to give the kind of quality care you—or your family members—deserve. Without their high-level knowledge, diligent attention to detail, and compassionate hearts, we would not be able to serve you as we do.
At Brickyard Healthcare, we are always reaching for the highest bar when it comes to quality of care. That is why we honor our nursing staff—and all our staff members. In fact, we are Great Place to Work® Certified™, meaning we have created a community culture that supports purpose driven work, provides robust benefits, and promotes respect for our staff and our patients. If you have a loved one that needs skilled nursing care and would like to discuss options, please call us at 855-855-8113 or contact us here.
More From Brickyard